C-919 aircraft first commercial flight
Maiden takeoff in the world with China Eastern Airlines livery on Sunday, May 28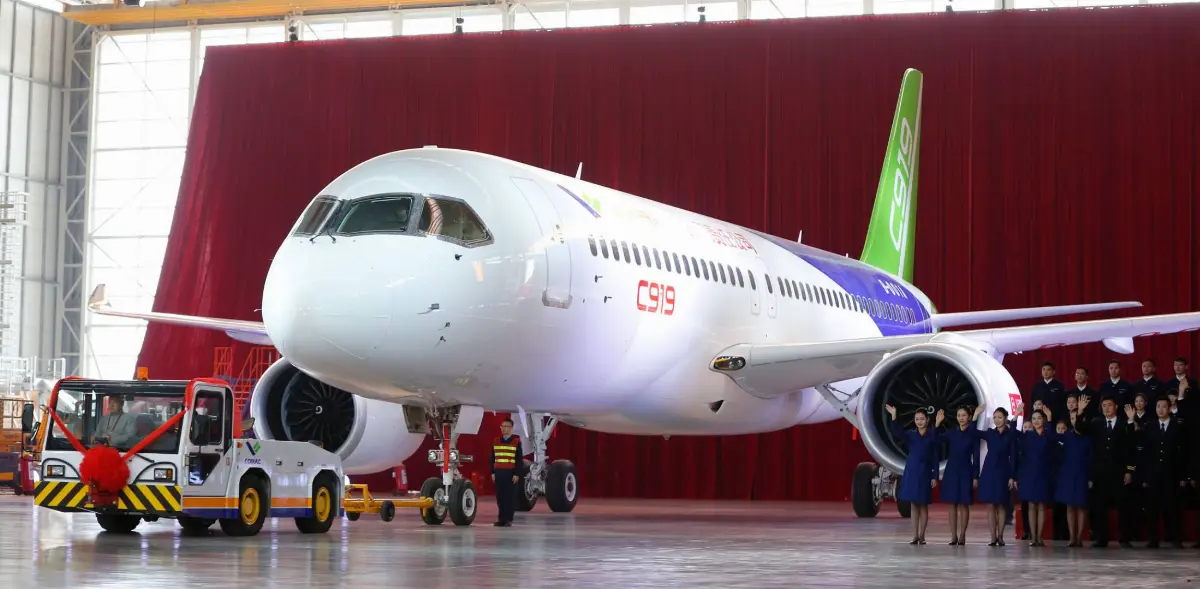 The Asian carrier China Eastern Airlines, first customer of the C-919 narrow-body aircraft produced by the Commercial Aircraft Corporation of China (Comac), will take off the first commercial flight (MU-9191) in the world performed with this aircraft model on Sunday 28 May. It will take off at 10:45am local time from Shanghai Hongqiao International Airport, arriving in Beijing at 1:10pm.
This flight marks a milestone for China. In fact, Beijing has supported the production of the C-919 aircraft in the hope of breaking the global duopoly of the European manufacturer Airbus and the US manufacturer Boeing. The Chinese company Comac has developed a fixed-wing aircraft that rivals the single-aisle A-320neo aircraft and the B-737 MAX.
After carrying out various tests and flights without passengers, Sunday's flight will be the first flight made with a C-919 carrying passengers. A historic event in China. So much so that for the occasion the Shanghai Stamp Collecting Corporation will issue a commemorative stamp printed with the image of the plane and the date of May 28th. In any case we cannot speak of a 100% national product, as there are engines and avionics from the US General Electric, the French Safran and the American Honeywell.
On the same topic see also the article published by AVIONEWS.
Gic - 1251557

AVIONEWS - World Aeronautical Press Agency