Planes and helicopters. Brussels strengthens firefighting fleet
There will be 28 aircraft in the Union Civil Defence Mechanism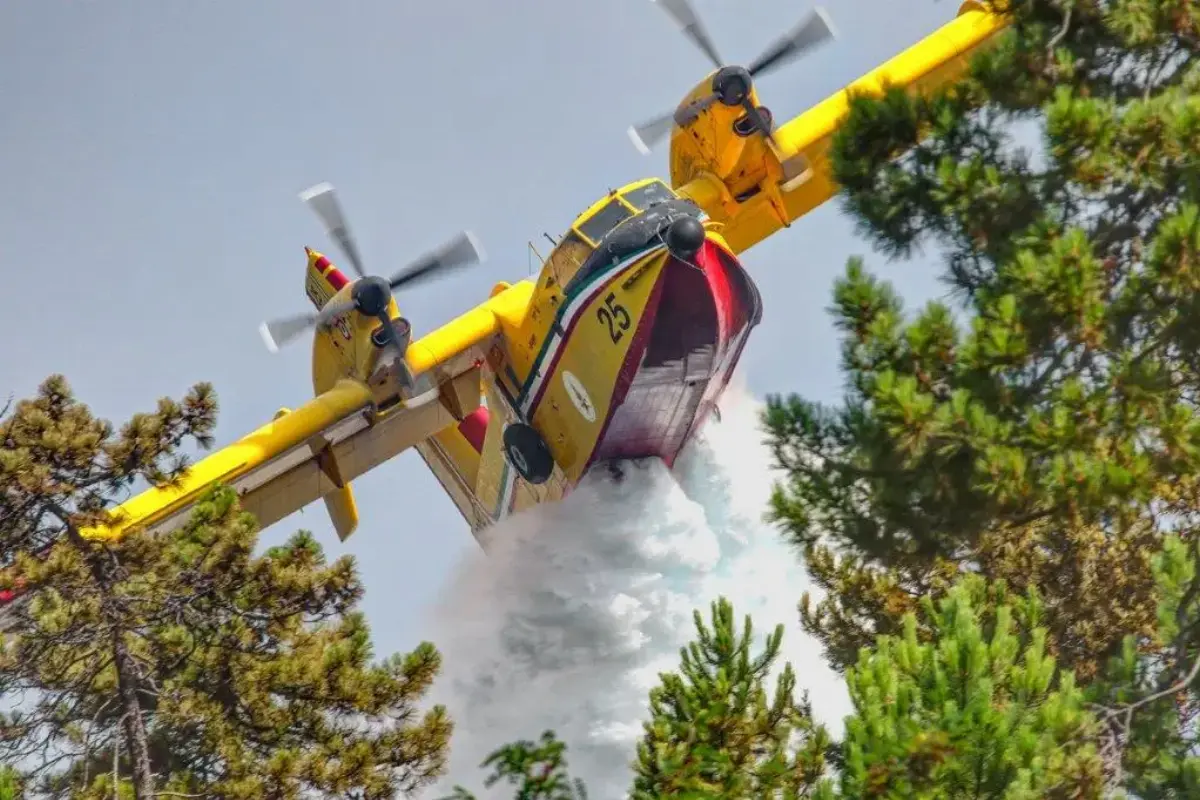 The European commissioner for crisis management, Janez Lenarcic, has announced that the European Union will double the capacity of its fire-fighting fleet, which in view of the Summer will rise to 28 aircraft overall. It means that will be made available to the "Union Civil Defence Mechanism and RescEU", which also deals with fire risk management, prevention, preparedness and response.
An "intense" Summer is shaping up after the severe devastation of 2022. "This year is already much drier than average. And this drought, combined with the heat we expect, is obviously one of the main causes of forest fires", said the Slovenian commissioner Lenarcic, stressing the decision to double the fleet by the President of the European Commission, Ursula von der Leyen.
The European Mechanism's aircraft fleet has grown from 13 aircraft in 2022 to 28 today: these include 10 Canadairs, 14 light amphibious aircraft and 4 helicopters. These are assets stationed in 10 Member States: Croatia, Cyprus, the Czech Republic, France, Germany, Greece, Italy, Portugal, Spain and Sweden. Additionally, more than 400 firefighters will be stationed in Greece, France and Portugal. A move needed for Summer 2023.
Gic - 1251617

AVIONEWS - World Aeronautical Press Agency