E-175 aircraft. Air Peace orders five units
Nigeria's Overland Airways receives its first model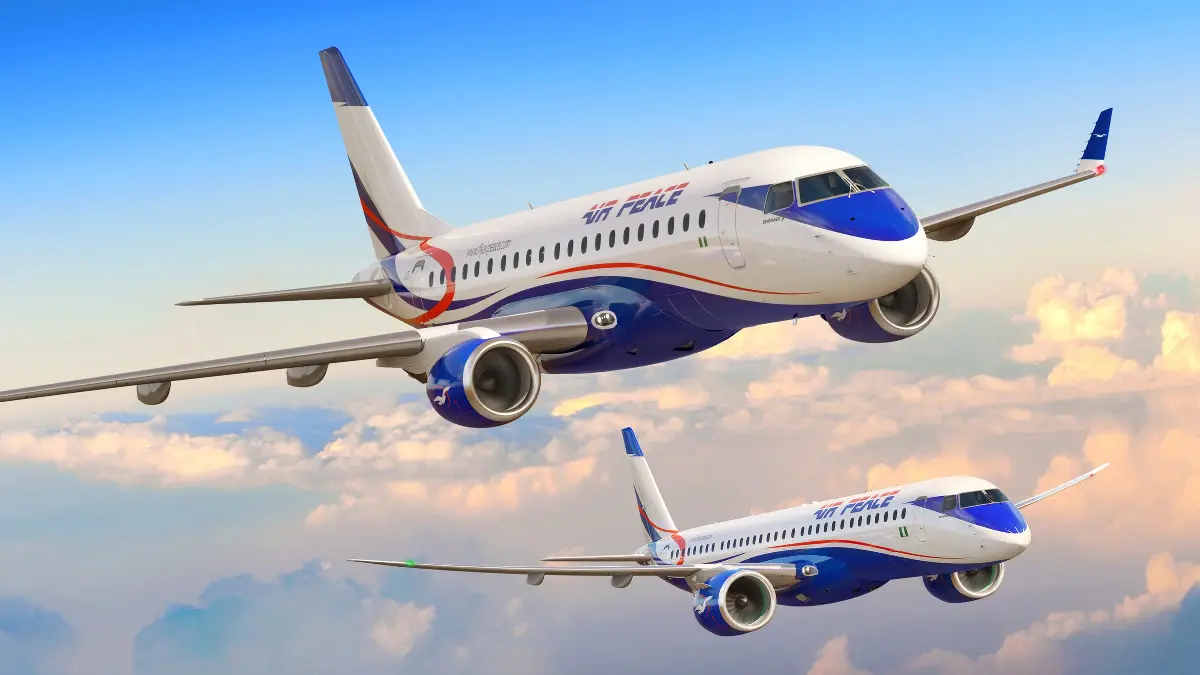 Nigeria based Air Peace, West Africa's airline, has placed a firm order for five E-175 aircraft. This decision marks a significant step forward and is in alignment with Air Peace's ongoing strategy of modernising its fleet. This acquisition is in line with Air Peace's determination to become the operator of the largest and youngest fleet of aircraft in Africa. It reinforces Air Peace's commitment to enhancing its domestic and regional network connectivity and paves the way for further regional expansion. Deliveries of the 88 seat aircraft start in 2024. The value of the order, at list price, is USD 288.3m.
Overland Airways of Nigeria has received the first of three new E-175 E-Jets. The aircraft was delivered to the airline last week. The twenty-year old West African carrier, an affiliate of the Landover Aviation Services Company, also holds options for three additional airplanes.
The carrier, which operates both scheduled and charter flights, plans to use the dual-class 88-seat E-175s to increase capacity on domestic routes and expand services to regional cities.
Overland is aggressively ramping up its presence in Nigeria. It has built a new corporate office and hangar facilities in Lagos. The airline is an Approved Maintenance Organization under the certification of the Nigerian Civil Aviation Authority.
red/f - 1253723

AVIONEWS - World Aeronautical Press Agency