UK: end of first tests for urban mobility eVtol
Procedures carried out according to civil aviation authority requirements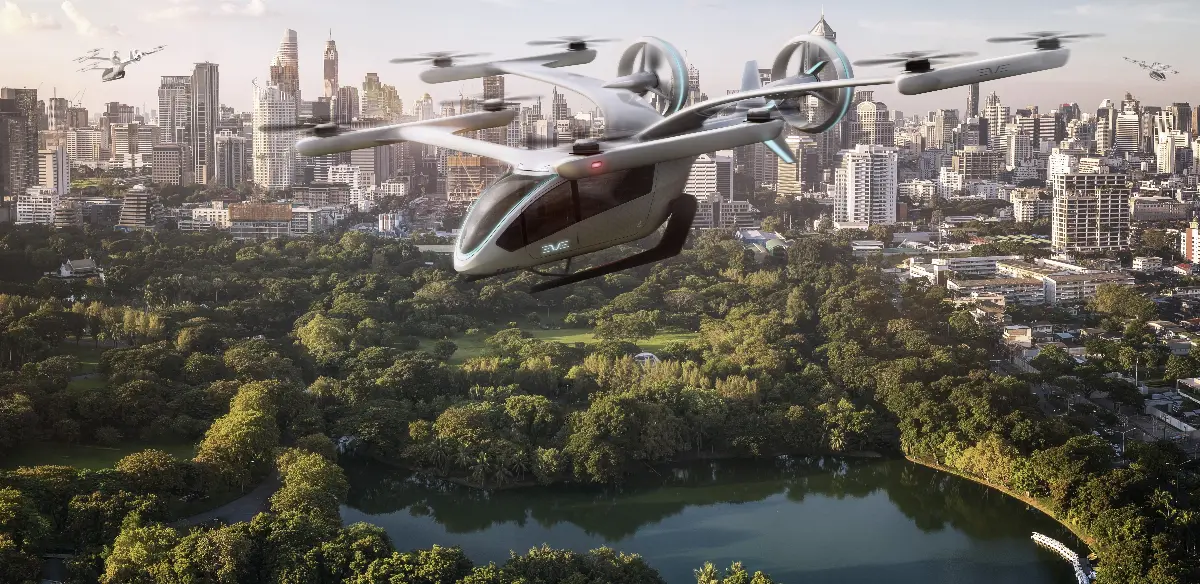 The UK Air Mobility Consortium has announced the completion of Concept of Operations (Conops) testing for Urban Air Mobility (UAM) airspace integration in the UK. The process took place as part of the Regulatory Sandbox arranged by the national Civil Aviation Authority (CAA), which provides an opportunity for testing while helping the regulator define future regulations in line with their new technologies and concepts.
"The infrastructure required to support the future implementation of Urban Air Mobility (UAM) will be significant and is a key element to the success of this new industry. The important details that have emerged in this report and its real-world scenario pave the way for making urban air mobility a reality", said Caa's Head of Innovation Services, Frederic Laugere.
The consortium is led by lead company Eve, specialized in the production of Electric Vertical Take-Off and Landing (eVtol) aircraft and is controlled by Brazilian aircraft manufacturer Embraer. The group includes various airports such as Heathrow and London City, as well as the companies Volocopter and Vertical Aerospace. The goal is to develop a strategic framework that will define low-level airspace projects, procedures and infrastructure for the safe integration of new types of UAM operations across the country.
Gic - 1243203

AVIONEWS - World Aeronautical Press Agency