Plane crashes in Nepal: 72 victims
The accident near an inhabited area taken from an amateur film - VIDEO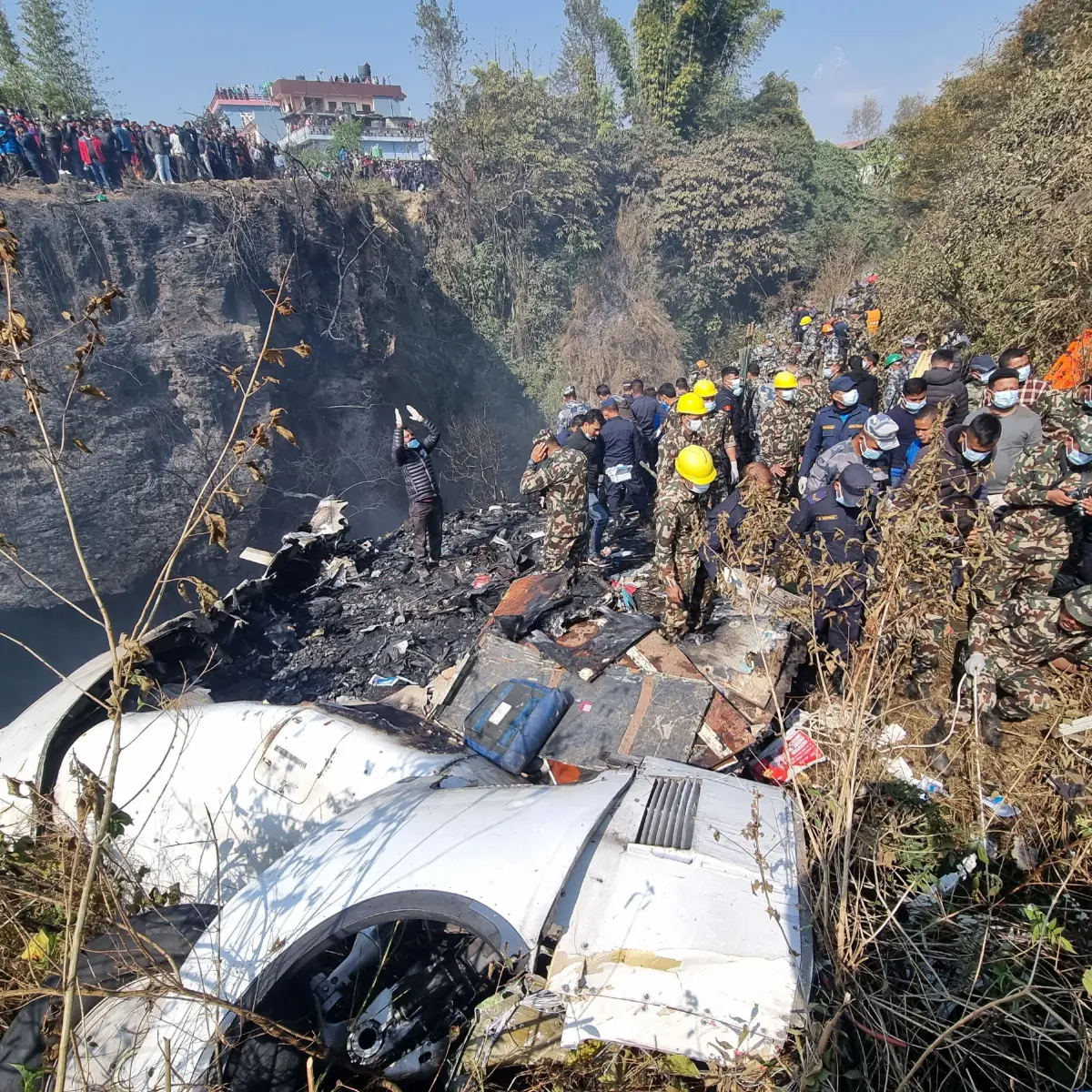 An ATR 72/500 turboprop aircraft (registration 9N-ANC) crashed in the past few hours in Nepal causing the death of all 72 people on board: 2 pilots, 2 crew members and 68 passengers. Many foreigners among the victims: there is no news of Italians. The aircraft crashed in Pokhara, 200 km north-west of the capital Kathmandu. The cause of the accident is unknown at the moment. The government has declared tomorrow a day of national mourning.
This is the summary reconstruction of what happened according to the first testimonies. The ATR 72-500 crashed during landing phase, while approaching runway 12 of Pokhara airport. The plane crashed on the bank of the Seti River, near the city. The aircraft was later engulfed in flames. According to local media reports, the aircraft was approaching runway number 30, but the pilot subsequently requested an approach to runway 12.
The aircraft had taken off from Kathmandu-Tribhuvan airport and was supposed to reach Pokhara airport. Flight YT-691 was operated by Yeti Airlines. The incident occurred in the district of Kaski, near a residential area. Local media claim there are no survivors, but local authorities say the search for survivors is still ongoing.
Below the video. The images show the moments in which the pilot lost control of the plane before the crash. The aircraft can be seen spinning on itself, starting its spiral descent towards the ground. The video was shot from the terrace of a private house.
.
Gic - 1248917

AVIONEWS - World Aeronautical Press Agency