Planes and helicopters: safety doubts on "Osprey"
The tilt-rotor propulsion system has been under investigation for some time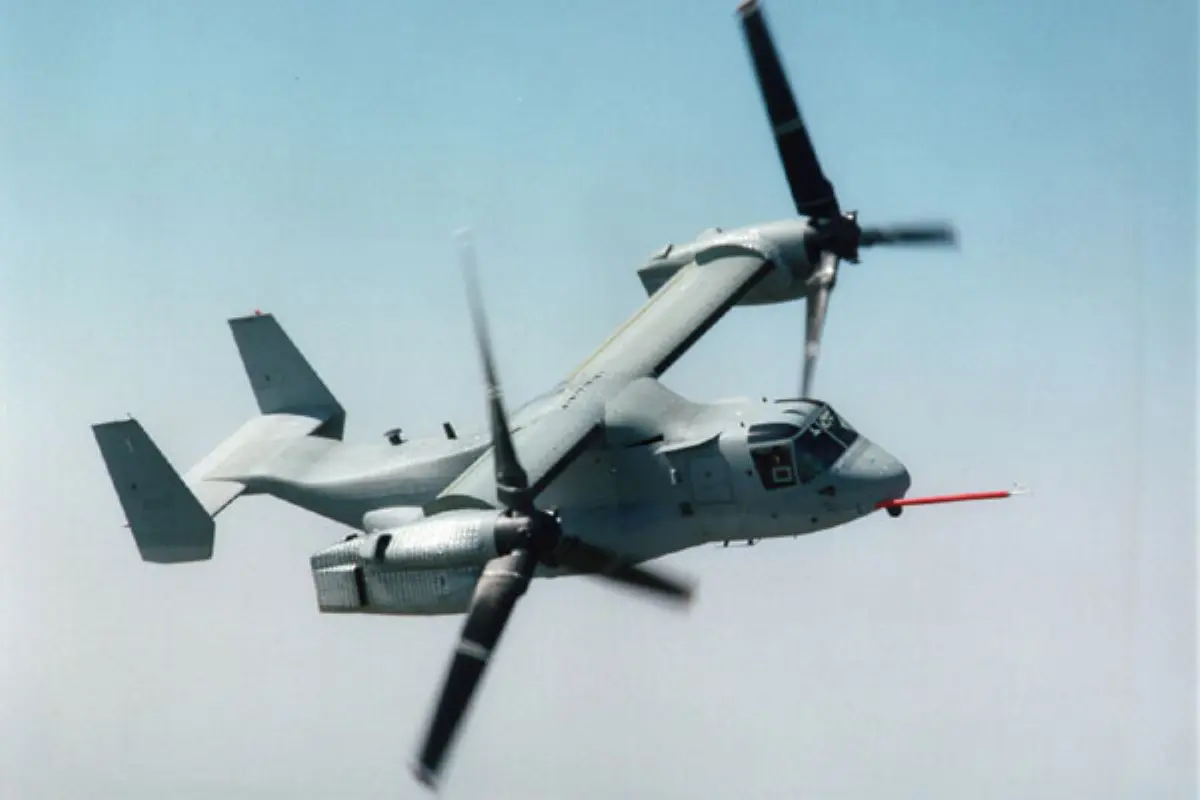 The recent fatal accident involving a Bell-Boeing V-22B "Osprey" tiltrotor (plane-helicopter) of the United States Marine Corps has prompted some industry experts to question the actual safety of this military aircraft. This hybrid designed to revolutionize the world of aeronautics is making headlines above all for a series of events: a few days ago one crashed in Australia, killing three soldiers and injuring 20 others.
The history of the Osprey tiltrotor, in terms of flight safety, is "animated". But let's proceed step by step. The first flight dates back to 19 March 1989 while the launch on the market took place on 13 June 2007. From 1992 to today the V-22 has recorded 15 accidents which caused 53 victims. This means that these tragic events occurred already during the first tests, then continued during training missions and even in combat. The tilt-rotor propulsion system has been under investigation for some time.
Ospreys "have specific technologies and limitations compared to helicopters or normal airplanes. Compared to a rotary-wing craft, it is faster and can carry many passengers. Furthermore, it can land in places that are difficult for an airplane to reach. They therefore require a special series of skills to fly them safely", explains aeronautical expert Keith Tonkin, former member of the Royal Australian Air Force, interviewed by the Australian television broadcaster "ABC".
On the same topic, see also the article published by AVIONEWS.
Gic - 1253375

AVIONEWS - World Aeronautical Press Agency