Plane crash in China: human remains found
CAAC reports hope for black box data extraction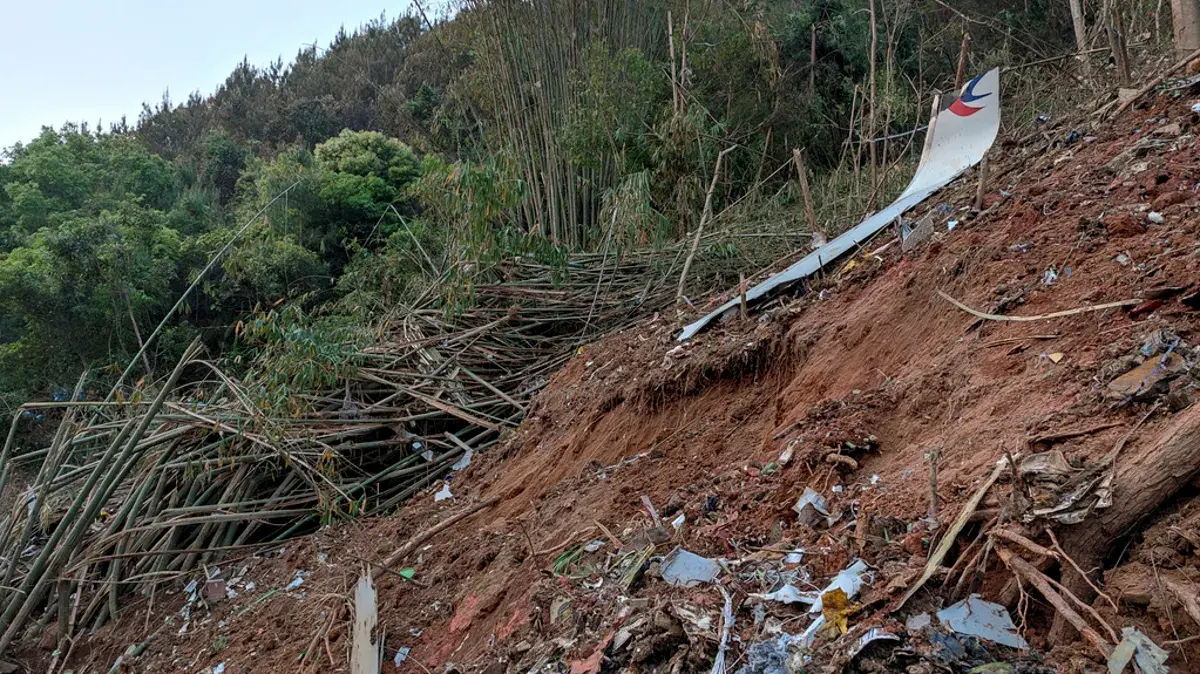 Three days after the plane crash in China, searches continue among the wreckage of the B-737/800 aircraft of China Eastern Airlines, scattered in the mountainous region of Teng County, Wuzhou Prefecture, Guangxi. In the disaster of March 21st 2022 all 132 people on board (123 passengers and 9 crewmembers) of Chinese nationality died.
Meanwhile, hopes are growing that useful data can be extracted from the first black box that was found. The outer casing of the CVR (Cockpit Voice Recorder) is damaged, but the cylinder seems relatively intact. From the Civil Aviation Administration of China (CAAC) they clarified that "the black box has been sent to Beijing for decoding. Downloading and decoding the data will take some time, and the procedure may be further prolonged if the internal memory unit is damaged".
A number of human remains have also been individual in recent hours. The Guangxi Fire Department said that to date 300 people have searched an area of about 46,000 square meters. In the meantime the search area of the second black box FDR (Flight Data Recorder) has been enlarged. At the moment 183 pieces of the plane and 21 objects belonging to the victims have been catalogued.
On the same subject see also the article published by AVIONEWS.
Gic - 1243247

AVIONEWS - World Aeronautical Press Agency