Extreme heat in Europe: the energy radiates the Earth
Spectacular images from the satellite
Europe is experiencing this week extreme heat and the Space satellites of the European Space Agency (ESA) are measuring the energy radiating from the Earth. With the data reported by "Sea land", the radiometer on board"Sentinel 3" of the European Earth observation program "Copernicus", it was possible to generate a map of the temperature of the earth's surface that has returned spectacular images.
On 25 July the Netherlands, Belgium and Germany recorded the highest temperatures ever. Paris reached 41 degrees C, beating its previous record of 1947.
Fortunately for Italy, after the hot days between 23rd and 25th July, at the end of this month the intense heat will finish and temperatures will be in line with the seasonal averages.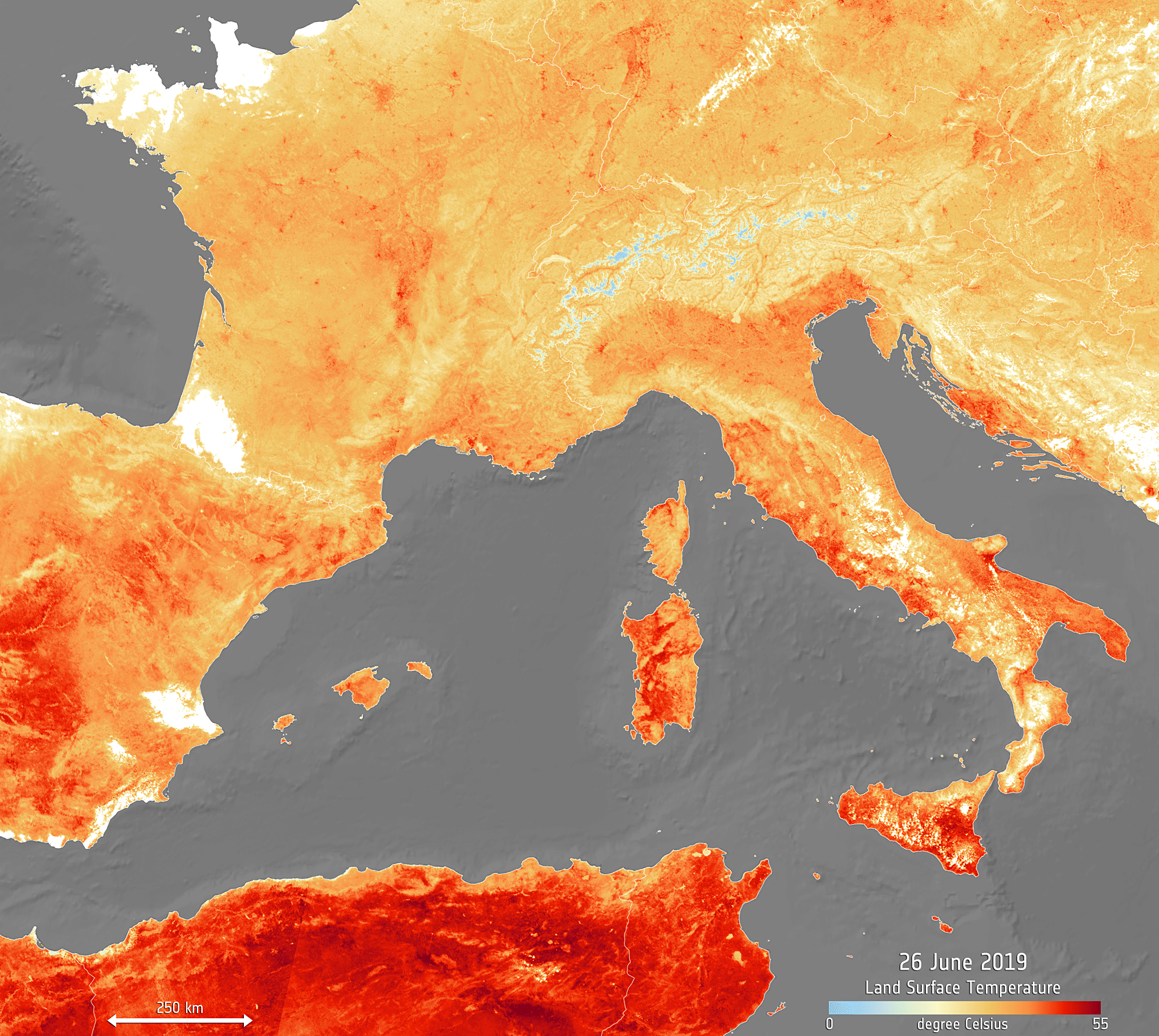 RC3 - 1223346

AVIONEWS - World Aeronautical Press Agency