UK: project for drone postal service
British company submits it to aviation agency CAA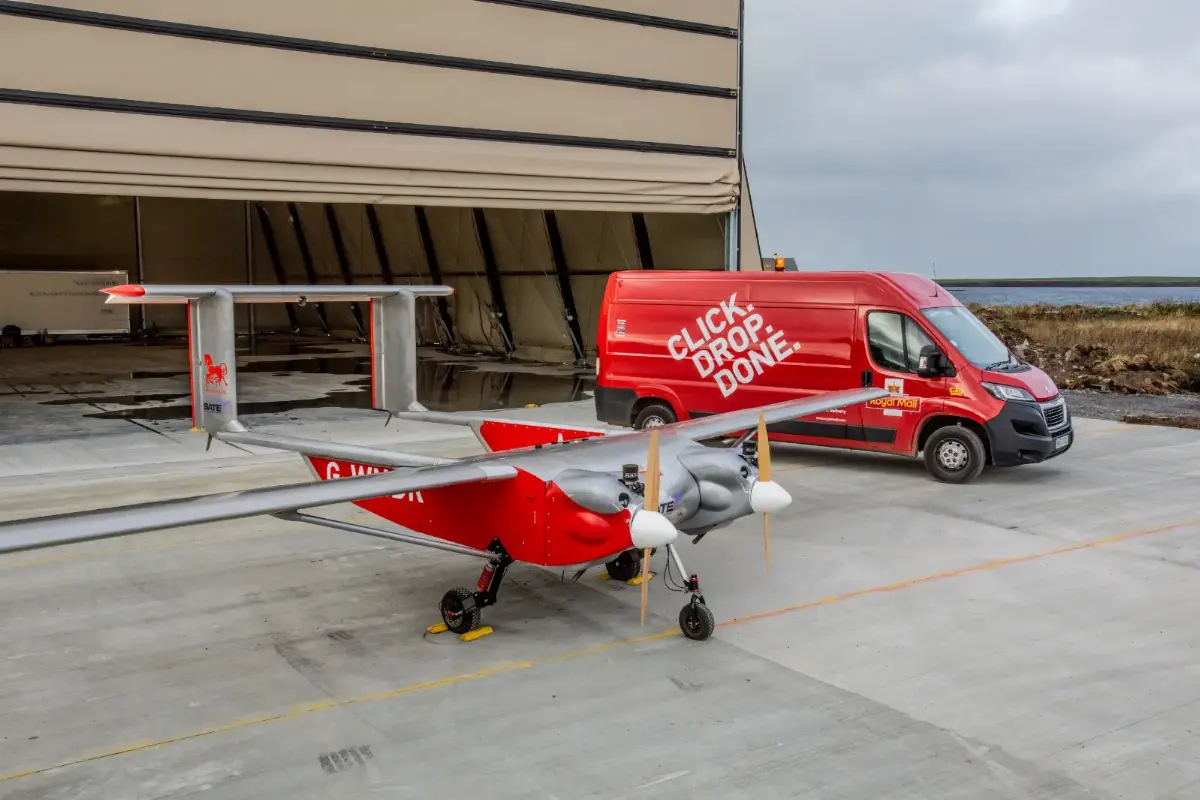 A British postal service company has submitted to the Civil Aviation Authority (CAA) a plan to activate 50 aircraft-drone delivery routes in remote areas of the United Kingdom. The goal is to establish a service operated by more than 500 remotely controlled unmanned aircraft within the next three years. This is subject to approval by the aviation agency.
"On-time deliveries, regardless of our customers' location or weather conditions, while protecting the environment. That is our goal", said the company's CEO, Simon Thompson.
Over the past 18 months, the British company has carried out numerous delivery tests to islands in Scotland, off the coast of Cornwall. These have been carried out with twin-engine drones with 10-meter wingspans and capable of flying in harsh conditions. The most recent involved transporting packages from Scotland's Tingwall Airport to the island of Unst in a 50-mile journey. Now only CAA's response is awaited.
Gic - 1244418

AVIONEWS - World Aeronautical Press Agency