Aci Europe: Best Airport Award winners for 2022 revealed
Confirmation of a second term of office for current President, Javier Marín -ATTACHMENT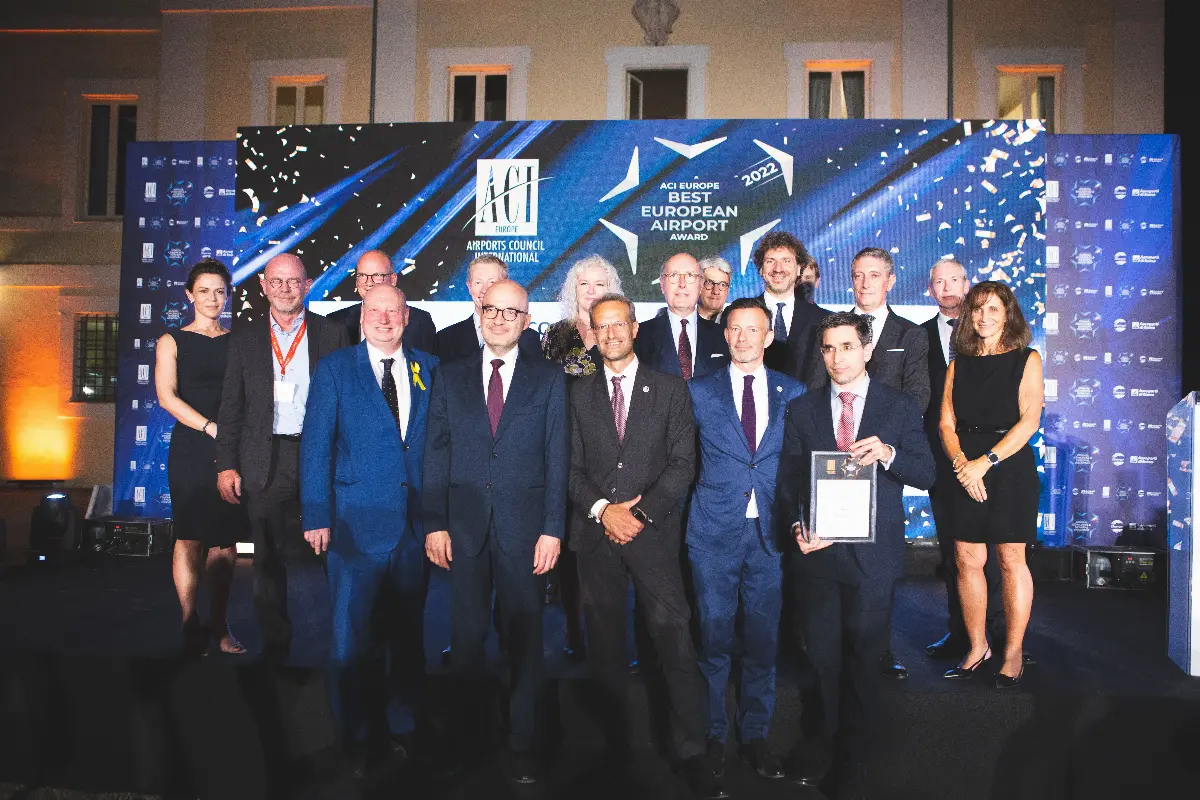 The Annual ACI EUROPE Best Airport Awards winners were announced yesterday during the Gala Dinner of the 32nd ACI EUROPE Annual Congress and General Assembly, taking place in Rome, Italy, and hosted by Aeroporti di Roma.
The Awards recognise outstanding achievement across the entire portfolio of airport activities. This year has been characterised by both the many ways in which airports are recovering after COVID-19 pandemic and the increasing focus on sustainability-related achievements. Airports in this section are divided into five groups, according to 2019 passenger traffic.
To recognise airports' efforts in key areas, the Awards portfolio also includes the Eco-Innovation Award, the Human Resources Excellence Award and the Digital Transformation Award.
This year's judging panel comprised representatives from the European Commission, EUROCONTROL, SESAR Joint Undertaking, the International Transport Forum and ECAC. Eco-Innovation Award submissions were held to scrutiny by the Advisory Board of Airport Carbon Accreditation.
ACI EUROPE announces the confirmation of a second term of office for current President, Javier Marín. Managing Director, Airports and Executive Member of the Board of Directors for Spanish network operator Aena, he was reconfirmed in his position.
During this year's General Assembly, the following were also appointed to the Board of ACI EUROPE for a first term: Dick Benschop, President and CEO, Royal Schiphol Group (The Netherlands), Riivo Tuvike, Chairman Management Board, Tallinn Airport (Estonia), Abraham Foss, CEO, Avinor (Norway), and Yiannis Paraschis, CEO, Athens International Airport (Greece).
Appointed to the Board for a second term were Julian Jäger, Member of the Executive Board and COO, Vienna International Airport (Austria), Eleni Kaloyirou, CEO, Hermes Airports (Cyprus), Arnaud Feist, CEO, Brussels Airport (Belgium), and Jonas Abrahamsson, President and CEO, Swedavia (Sweden).
The integral version of the list of all winners in different categories (five pages) is attached to this AVIONEWS.
red/f - 1245312

AVIONEWS - World Aeronautical Press Agency