China certifies civilian helicopter AC-352
Aircraft jointly developed by Avic and Airbus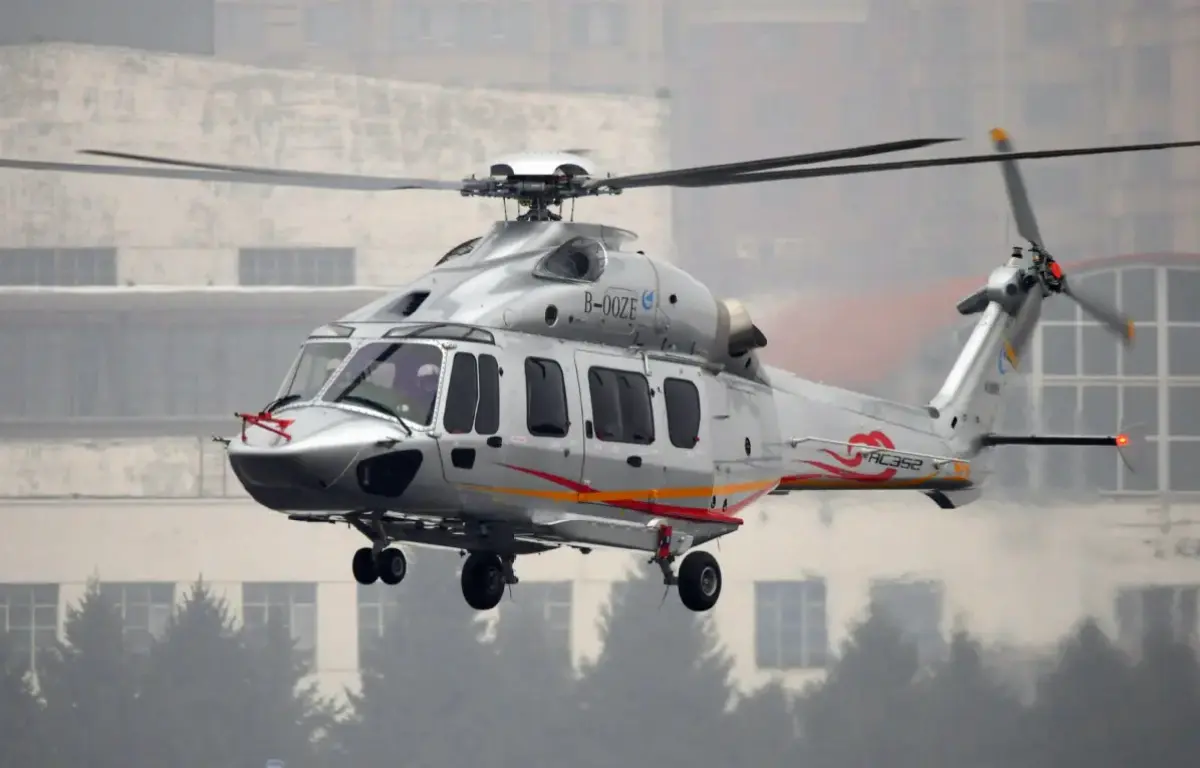 China's AC-352 civilian helicopter today received flight certification from the Civil Aviation Administration of China (Caac). The inaugural flight was on December 20, 2016, in Harbin, Heilongjiang Province. The aircraft is manufactured by Aviation Industry Corporation of China (Avic) jointly with European aircraft manufacturer Airbus.
The agreement between the two partners had been signed in 2014 and provides for the production of 1,000 units. The AC-352 constitutes a Chinese variant of the H-175 helicopter, in service since 2015 outside China, designed to carry out search and rescue, medical transport, emergency missions, civil defense and public order operations.
The rotary-wing craft is powered by a WZ16 turboshaft engine developed by state-owned powerplant manufacturer Aero Engine Corporation of China and French company Safran Helicopter Engines. The European version, however, namely the H-175, is powered by US-made Pratt & Whitney engines.
Gic - 1246025

AVIONEWS - World Aeronautical Press Agency