Turkey: blazes burn the north-west
Over 30 firefighting aircraft in action, more than 1000 people evacuated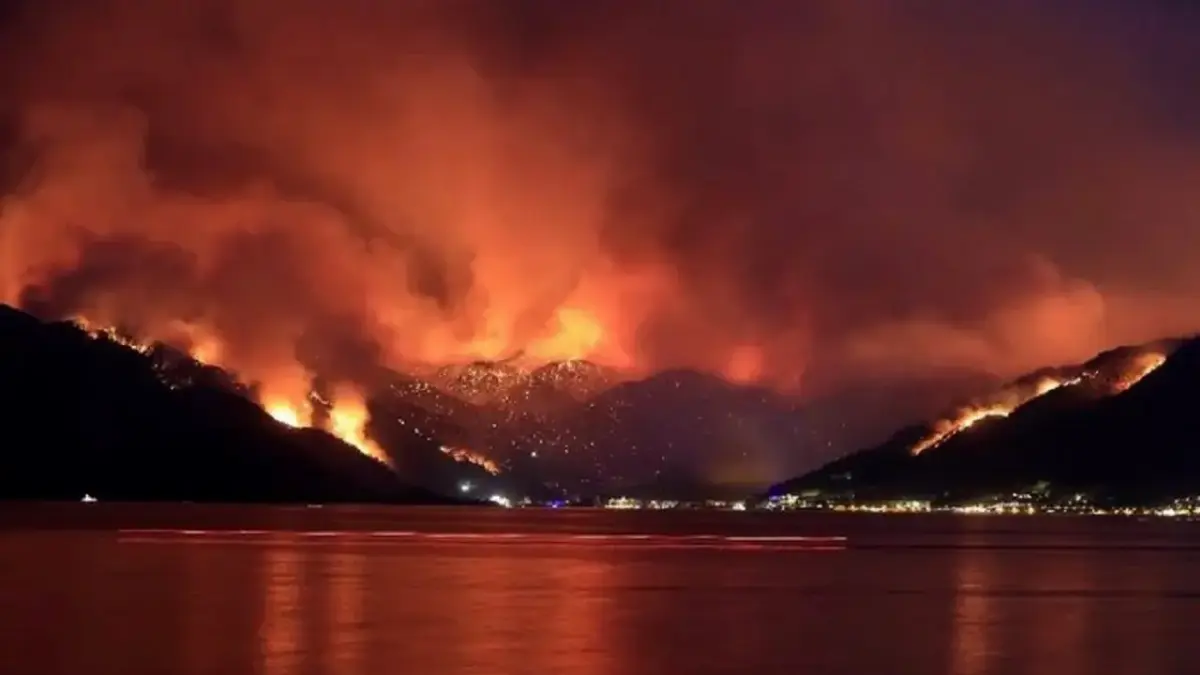 Turkey is engulfed in flames. Several fires have been active for two days in the north-western part of the country. The fires are particularly ravaging the provinces of Hatay, Mersin and Çanakkale, where more than 1,000 people have been evacuated, local media reported. Helicopters and firefighting planes are in action, as well as various teams of firefighters on the ground, who intervened to keep the flames that have been raging for 48 hours under control.
According to the Turkish newspaper "Milliyet" at least 1,104 people were removed from 10 villages as a precaution. Another local media, "Daily Sabah", reports that the fires were caused by an exceptional heat wave which is mainly affecting the south-west of the country. The weather forecast also predicts an increase in temperatures and strong winds in the coming days, which risks triggering new fires.
At least eight firefighting planes, 26 helicopters and about 180 fire trucks were involved in the extinguishing operations. In Çanakkale, after more than 20 hours of continuous efforts, the fire remains uncontrolled. Turkish Interior Minister, Ali Yerlikaya, said that "all relevant institutions and organizations have been mobilized, and they promptly arrived on the scene. We have been monitoring the situation closely with drones and are making huge efforts to prevent the fire spreads further".
Gic - 1253248

AVIONEWS - World Aeronautical Press Agency