Cathay Group orders 32 A-320neo Family aircraft
They will serve destinations in the Chinese Mainland and in Asia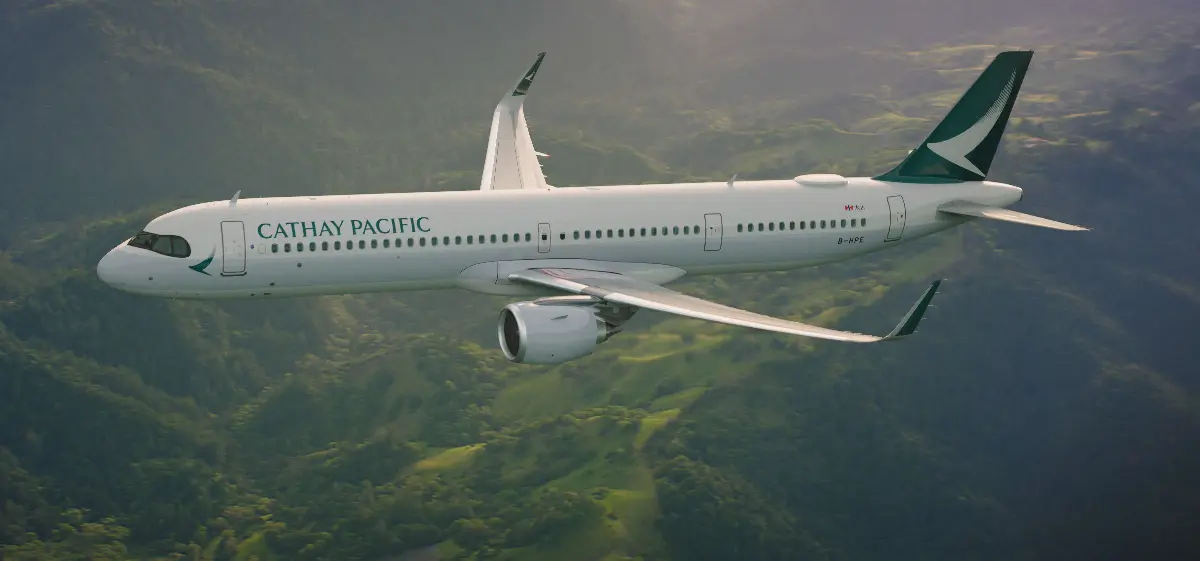 Hong Kong's Cathay Group has announced the purchase of an additional 32 A-320neo Family aircraft as it continues to invest in expanding and modernising its fleet. The agreement doubles the Cathay Group's total orders for the A-320neo Family to 64, of which 13 have already been delivered.
The 32 additional airplanes will comprise both the A-321neo and A-320neo which will join the fleets of Cathay Pacific and HK Express. They will principally serve destinations in the Chinese Mainland and elsewhere in Asia.
The A-320neo Family incorporates the very latest technologies including new generation engines, Sharklets and aerodynamics, which together deliver lower fuel burn and CO2 emission savings. With more than 9,700 orders from over 130 customers, the A-320neo Family is the world's most popular single aisle aircraft.
red/f - 1254015

AVIONEWS - World Aeronautical Press Agency