EDGE's Etimad and ELT Group set roadmap for electronic warfare systems logistics hub
For ELT the localization in UAE of logistic activities is not limited to a pure efficiency increase of the services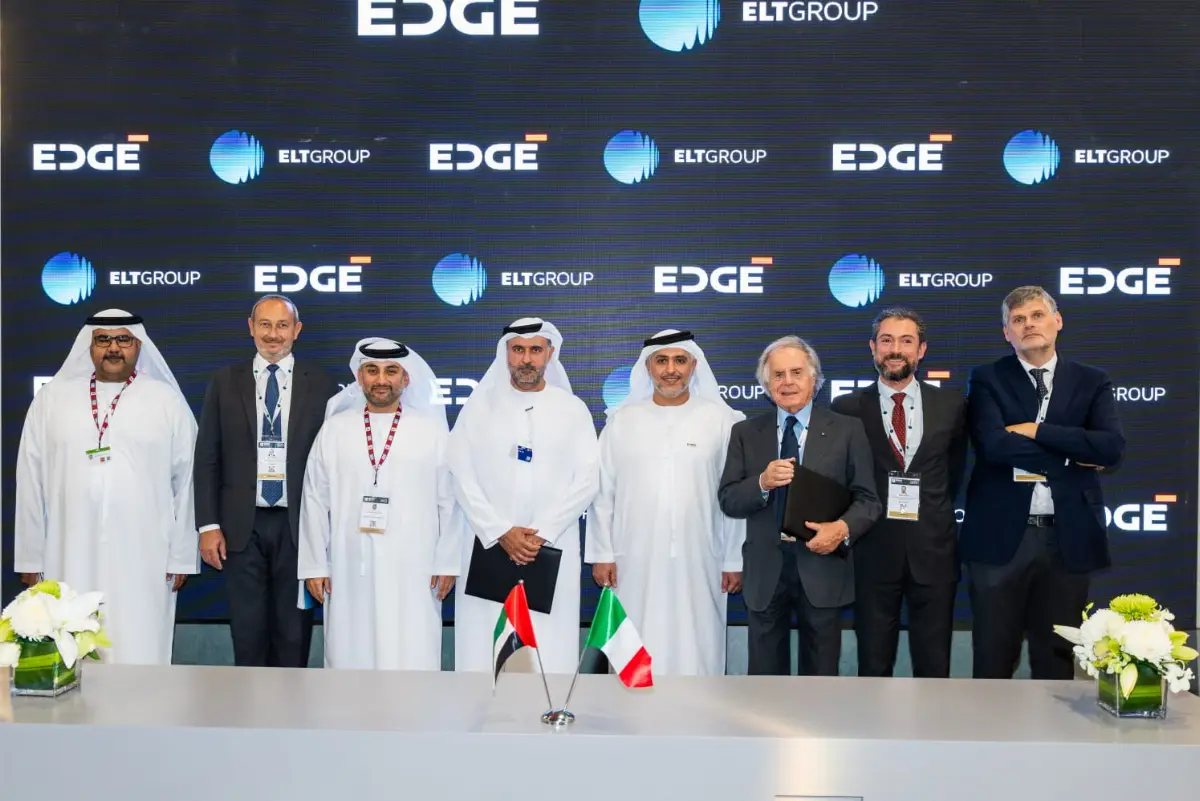 Etimad Holding and ELT Group signed yesterday an implementation plan to establish a UAE-based integrated logistics support (ILS) hub for Electronic Warfare (EW) systems in the UAE, which will serve as a unique national solution for the Ministry of Defence. The agreement was signed by Khalid Al Ali, CEO of Etimad Group, and Enzo Benigni, Chairman and CEO of ELT Group, and was witnessed by Mansour AlMulla, Managing Director and CEO of EDGE Group.
The signing of this agreement marks the beginning of the plan by which Etimad Security Strategic Solution (ESSS) will exclusively undertake the repair and maintenance of ELT's EW systems. Additionally, they will assist ELT in synergising their capabilities to cater to the demands and requirements of their clients.
For ELT, the localization in UAE of Logistic activities is not limited to a pure efficiency increase of the services, it represents the company strategy to provide to UAE a "country technological value".
Attendees of the "Dubai Airshow 2023" can visit EDGE and its portfolio of companies at stand 520 in the main hall, Hospitality Chalet at outdoor stand P9, and outdoor stand S49, and ELT Group at stand at 1135 at Dubai World Central.
red/f - 1254947

AVIONEWS - World Aeronautical Press Agency