SAF fuel could reduce microparticles
Result of a joint study between a research centre, an airline and an oil company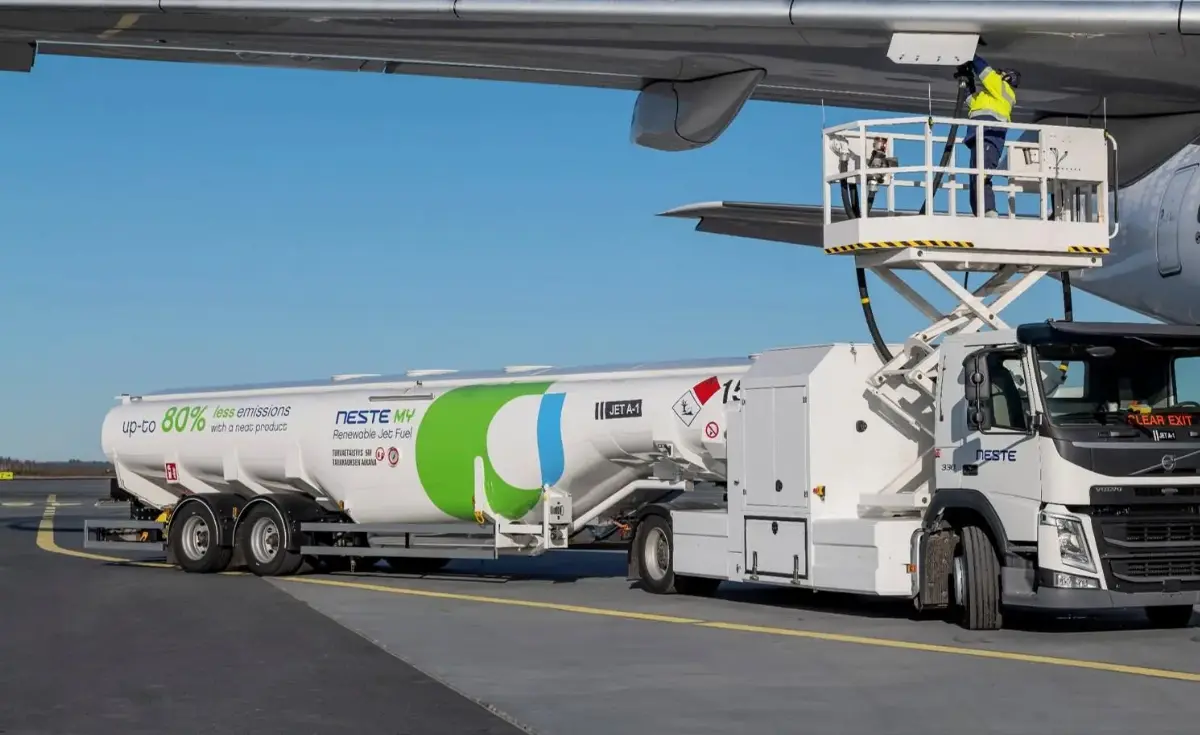 Using Sustainable Aviation Fuel (SAF) could reduce ultrafine particle emissions by 30% compared to traditional kerosene. This is what emerges from a joint study on air quality conducted by the German aerospace center DLR, Copenhagen airport, the airline Scandinavian Airlines and the oil company BP.
"It is the first time that such extensive measurements have been conducted in a real airport environment, making it a unique and highly complex experiment. The results demonstrate that the use of SAF not only reduces Co2 emissions, but also the impact of contrails condensation and improves local air quality", said Ann-Sofie Hörlin, the airline's sustainability manager.
The study involved monitoring ground emissions from a Scandinavian Airlines aircraft operating passenger flights between Copenhagen and Stockholm. The aircraft was powered by a mixture of 65% kerosene and 35% Saf. The test lasted four weeks. Emissions were monitored three or four times a day using a specially equipped van as a mobile laboratory.
Gic - 1254626

AVIONEWS - World Aeronautical Press Agency