Dubai. Emirates orders nearly 100 more widebody airplanes
55 B-777/9 and 35 B-777/8, expanding its order of B-777X to 205 units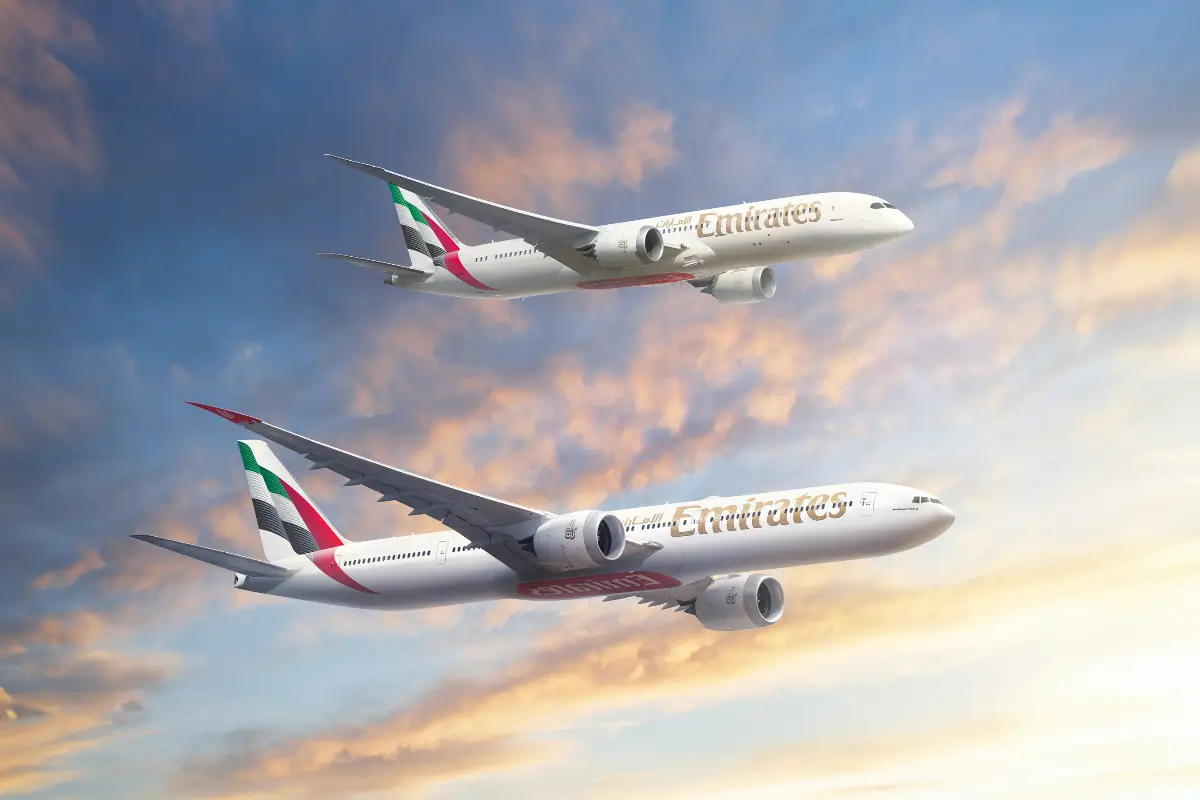 Boeing and Emirates announced today that the world's largest 777 operator has placed an order for 90 B-777X airplanes, including 55 B-777/9 and 35 B-777/8 jets. The new order, which increases Emirates' 777X family backlog to 205 planes, was announced during the "Dubai Airshow" (November 13-17) at a signing event attended by His Highness Sheikh Ahmed bin Saeed Al Maktoum, Chairman and Chief Executive, Emirates Airline and Group; and Stan Deal, president and CEO of Boeing Commercial Airplanes.
In addition, Emirates updated its 787 Dreamliner order book to better align future capacity to demand. The airline is buying five more 787 jets –growing its 787 backlog to 35– while converting 30 B-787/9s to 20 B-787/8 and 10 787/10 airplanes.
The relationship dates back to the airline's first 777 order in 1992. Today, the carrier has nearly 150 B-777 jets in its fleet.
The 777/9 will open new growth opportunities for airlines, the 777/9 seats 426 passengers in a typical two-class configuration, with a range of 13,510 km (7,295 nautical miles).
The 777/8 seats 395 passengers with a range capability of up to 16,190 km (8,745 nautical miles). This model also offers airlines more revenue potential through more payload and improved fuel efficiency on short and long flights.
red/f - 1254866

AVIONEWS - World Aeronautical Press Agency